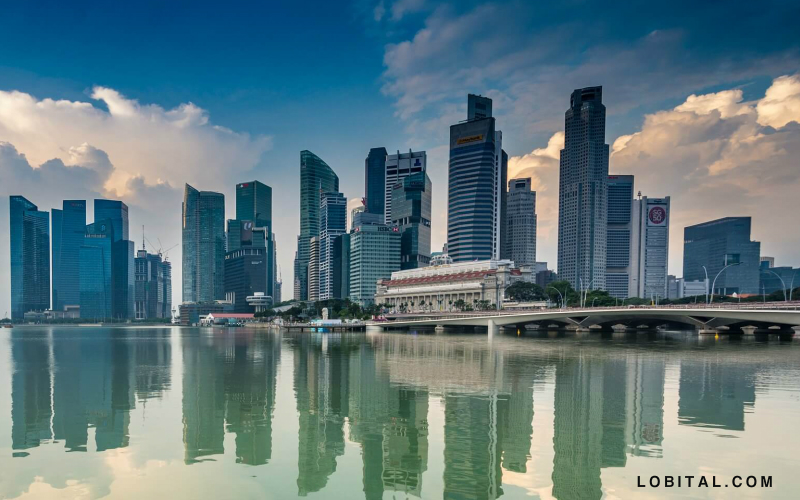 How to Choose the Best Residential Property Management Software for You
Residential property management software is an innovative way to make life easier for block managers. How? It automates time consuming processes, digitally stores important data and provides an eas...
Residential property management software is an innovative way to make life easier for block managers. How? It automates time consuming processes, digitally stores important data and provides an easy platform to run your property from.
The only dilemma is – which is the best residential property management system for you? There are many different types, all offering a host of bells and whistles.
Read on as we look at how you can make sure you get the software you need.
Choosing property management software for residential properties
When you're shopping for shoes, you need to consider what you're going to use them for. How often will they be worn? What weather do they need to withstand? Do you need them for running, casual wear or formal events? You wouldn't wear golf shoes for a wedding, would you?
It's a similar case for residential property management software. You simply need to choose the system that matches your needs.
So, what options do you have to choose from? From calendar management to access granting – there are a wide range of features available on these innovative platforms for block managers. Which features are on your must-have list?
Specialist software
When comparing software packages, you may come across some companies offering a variety of software types. Property management software might be one of many packages they offer, meaning it's by no means their area of focus. As a result, you could end up with a dated, generic or slapdash solution.
Instead, it's a good idea to choose a company that specialises in residential property management software as their core product. Look for providers with specific experience in the residential property management industry, who understand the challenges you face on a day-to-day basis.
Compatibility
You should also consider the computer operating system you use before choosing which software to use for block management. Some software will only be compatible with Windows, while others will work exclusively on Mac. For ease of use in future, it may be worth looking for a property management system that is compatible for both major systems.
The same applies to the device you use. Even if your staff use a desktop PC, it's rare residents will want to log onto their laptop to check events, track parcels or communicate access instructions. With that in mind, it's always a good idea to choose software that is mobile-friendly and can be used on mobiles, tablets, laptops and desktop computers.
Setup and training
With some management software for residential properties, you're on your own once you've made a purchase. For the vast majority of blocks managers and staff, this results in a lot of confusion, stress and disruption to day-to-day duties.
However, this doesn't have to be the case. Instead, choose software that comes with assisted set up as standard – with no extra costs. The best residential property management software packages even come with staff training for free. So, from managers to reception staff, everyone in your team will be competent with the new software from the get go.
Task consolidation
Whatever your specific needs, it's crucial to find software that caters for them all in one place. Flicking through different applications for different tasks is time consuming and can be confusing for staff and residents. It's even worse for maintenance, with several updates required at different times. Problems can also arise from a lack of compatibility between things like the community calendar and resident communications. Choose software that streamlines your tasks into one simple package.
Ease of use
Nobody wants to make their life harder with a residential property management system. It's supposed to do exactly the opposite. And it certainly can, if you make the right choice.
Opt for software that is easy to use with a simple user interface. A good example is a user dashboard, which clearly outlines all the sections and actions users can choose. Remember, it's not just you and your staff who will be using it, but your residents – who are less likely to do so if it's complex and confusing.
Communication
As well as more specific tasks, the software you choose should make it easy to communicate with residents – and for them to communicate with you and your team. This is a crucial part of block management, as it allows small matters to be dealt with swiftly and makes it easier to alert all residents or inform them of changes.
To cater for this, be sure to select software that allows you to create, edit and distribute announcements to all residents, customised with your company's branding.
Support
What level of support do you need with your software? You might not anticipate any problems, but it's always useful to have that support option on hand. Nobody wants to be left on their own if their software stops working unexpectedly. Speak to providers before choosing your software to get a good idea of what support they offer.
Access permission
Do you need to grant access to your property?
Whether it's for tenants' one-off guests or regular visitors, residential property management software takes the hassle out of the process. Residents can communicate entry instructions directly from a panel in their apartment, taking the workload away from the receptionist, concierge or security staff.
Parcel tracking
If you or your staff are constantly having to sign for, store away and locate parcels, it's certainly worth finding software that can facilitate this process digitally. In general, residential property management typically involves some degree of parcel management, which can easily be complicated by human error.
Whether it's lost records, spilt coffee or even just failure to log changes, these errors are completely avoidable with simple, easy-to-use digital software. It will also eliminate the unnecessary admin from the day-to-day responsibilities of your staff, with notifications sent directly to residents.
Calendar
Ideally, you want to choose software that enables community calendar management. This makes it possible for everyone to contribute and track events like building maintenance, resident meetings and any community events. So, rather than using a physical noticeboard that – let's face it – people will ignore, your residential property has an easy to use platform to keep everyone in the know.
Keys
Keeping track of keys is essential for efficient block management. Failure to do so can result in security breaches, theft and threats to resident safety. But the standard pen and paper log can easily be smudged, lost or simply become poorly organised.
Fortunately, this is something you can deal with on residential property management software. As it is such a central part of block management, it's definitely worth choosing software with designated tools for tracking key activity. Ideally, you want to be able to capture signatures digitally when keys are signed out.
Cost
The cost of software will inevitably be considered when choosing the best option for you. When it comes to the efficiency of your block management, it's worth paying more if it will save time and money in the long run.
When comparing prices, be sure to remember other value-adding features. These can include free training or support and maintenance, which can make some packages more valuable despite higher costs. And make sure you're not paying extra for flashy features that you simply won't need.
Branding
Residential property is a competitive sector. To gain the edge, companies need consistent branding throughout everything they do. Needless to say, your software plays a big role in this. With residents using your software potentially on a daily basis, it could be highly beneficial to choose a package that allows you to customise and brand the experience.
Things like logos, images and domain names can be added and customised for each site in your portfolio with the best residential management software. If branding is important to your business, this is definitely something you should consider when making your choice.
Logging incidents
Is incident logging an important part of your block management? If so, choose software that allows you to easily record any activity. Whether it's accidental damage to the building or something more serious that may require the police, you want to be able to record it quickly with corresponding images.
Fortunately, residential property management software allows you to do exactly that, with email notifications for all parties when any changes are made.
Demo
It's all well and good finding software that claims to do exactly what you need. But, you can only really put it to the test by trying it for yourself. That's where a free demo comes in. With this, you get a chance to try out the software and all of its tools. If it's not for you, you simply don't go ahead with it. No risk and no unnecessary costs.
Innovative residential property management software
Choosing the best management software for your residential property is an important decision. So where's the best place to start?
At Lobital, we provide a simple, intuitive platform that streamlines block management with everything you need in one place. With a free demo, zero setup costs and full staff training as standard, we make it easy to digitalise your property management operation. Get in touch with our team today to discuss your residential property management needs and how our software can deliver the perfect solution.
Date- 15 November, 2019
Author- Admin